Lab C Kitchen - Vietnamese Cuisine
Lab C Kitchen has become a familiar destination for lovers of traditional Vietnamese cuisine. Located at 107 Childers Dr. Suite 100, Bastrop, TX 78602, a beautiful and poetic city, Lab C Kitchen brings out the most outstanding features of Vietnamese cuisine in Bastrop.
We select the dishes in the list of hundreds of great dishes loved by Western tourists visiting Vietnam. That can be said. Our menu board is drawn from a passion for discovering culinary delights.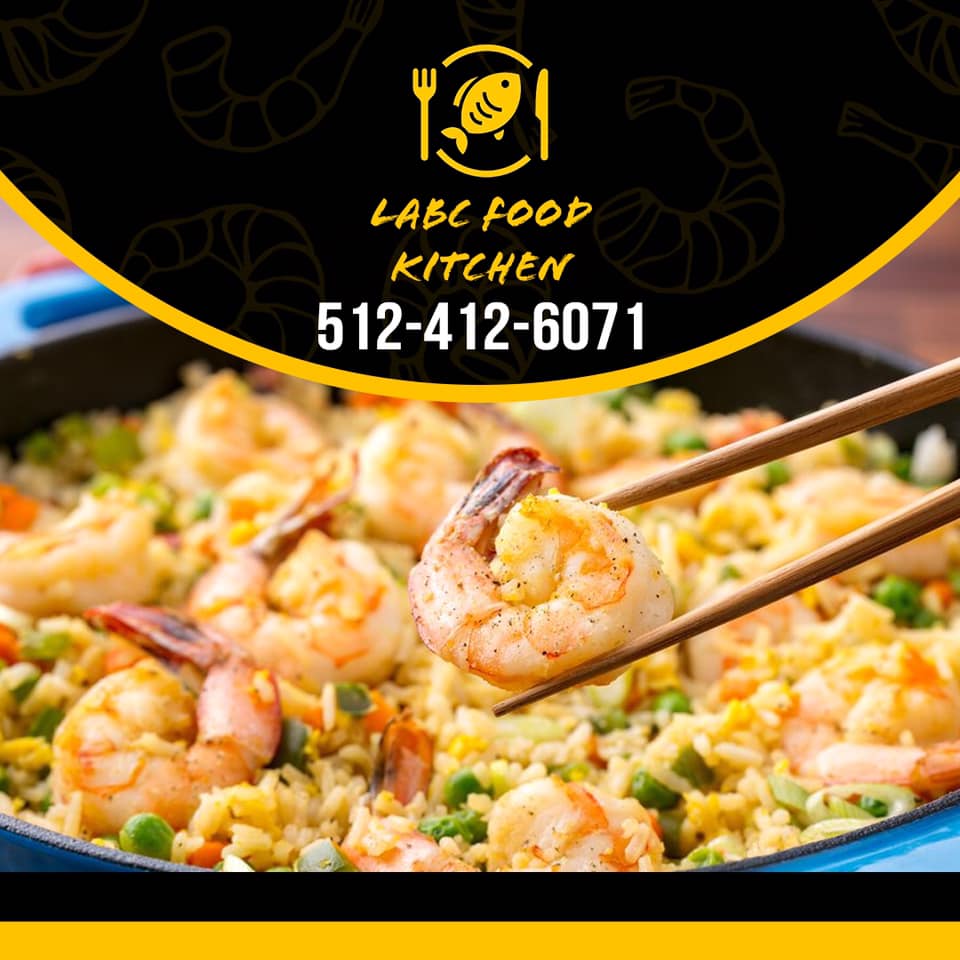 Lab C Kitchen conquers customers with its very own dishes because of its bold Vietnamese flavor. Here you can enjoy Spring Roll, vegetarian dishes, Pho, fried rice, vermicelli, soup, and bread. If you have ever been to Vietnam and enjoyed the food, you will not be able to ignore the spring roll, pho, fried rice, and bread on our menu. Please keep it short, and it will be an adventure for the customers once they try our food because of their mind-blowing flavors that can remind them of the precious memories.
Romantic, warm, and luxurious space of Lab C Kitchen
Coming to Lab C Kitchen, besides enjoying delicious food, you can also immerse yourself in our warm and airy space. In our area, we have a place for you to enjoy with your family, friends, or even by yourself.
If you want to have a party in our space, contact us to arrange it for you! Here we also regularly organize and welcome tour groups to visit and enjoy food.
Lab C Kitchen's service process
Step 1: Greet guests and confirm basic information

.
Maintaining a cheerful, friendly, and proactive attitude when guests look at the staff is our target. Make a slight bow, at the same time nod to the guest and confirm the initial information. For example, how many people are coming? Have you booked a table in advance? or Do you want to sit at a particular table? etc.
Receive information from guests, then guide them to the table and pull the chair.
Step 2: Menus and taking orders
The staff will introduce the menu and give guests enough time to look through the menu before choosing.
If the guest asks for recommendations, the staff will provide some popular and signature dishes of the restaurant. They will consider the guests' needs, preferences, number of people, and ability to pay.
Receive orders and write information on the restaurant's captain card. Note special requests from guests.
Repeat the order and emphasize the particular request. Make sure there are no errors after completing the order process.
Thank you, please accept the menu back and transfer the order to the cashier, bar, and kitchen.
Step 3. Serving customers
Make addition or replacement of eating utensils if available.
Drinks must be handed over to the customer's table within 5 minutes after ordering. Food must be brought out to guests by order of service. Then the staff should ask whether the guests would like to have additional sauces, dipping sauces, and if any.
Identify information about dishes served to guests. Invite guests to enjoy and wish them a good meal.
Observe to be ready to meet all legitimate guests' legitimate needs during dining at the restaurant.
Only remove dirty bowls, plates, and unnecessary objects when having customer permission because that may cause inconvenience on the dining table before serving food and during guests' meals.
Perform other tasks such as lighting cigarettes, changing ashtrays, cleaning broken things, etc.
Ensuring food hygiene and safety at Lab C Kitchen - Vietnamese Cuisine in Bastrop
We understand that to go further in the culinary field, we need to comply with food hygiene and safety regulations strictly. So, we always ensure the following principles:
Arrange separate kitchen, food processing, and dining areas. This is necessary for a restaurant to ensure food safety and hygiene.

Clear food origin. We always use clear raw materials from reputable supermarkets and stores. We are committed not to use foods of unknown origin and unsafe food.

Cooking utensils and equipment are always cleaned and sterilized before serving. If these utensils are not sterilized before cooking, the risk of causing intestinal diseases for customers is very high.

Employees need annual check-ups. To ensure the best food safety and hygiene at the restaurant, employees also need periodic health checks, especially for the staff who directly prepare the food. We have an annual health check program for employees at a certain period.
Customers talk about us.
"I always remember Lab C Kitchen restaurant, where my husband and I had our first date. It's a cozy and romantic Vietnamese restaurant.
Here we enjoy the food and have intimate conversations in a romantic space along with the soft classical background music. Their decorations and presentation of food always make me feel excited. I really like the Spring rolls, and I can eat all four at once. My husband likes fried rice, spring roll, and bread. It's a classy restaurant, and the cost of a meal is not too expensive. Come and enjoy!" (Sarah Conor)
"I was delighted to learn that there is a Vietnamese restaurant right near my house. When I traveled to Vietnam, I was impressed by the bread, fried rice, and vermicelli dishes.
I thought I would have to go back to Vietnam to enjoy them. But now there is a restaurant near my house, and I don't need to fly all the way to Vietnam anymore. I often come here with my family because I want them to know how delicious these dishes are. The space of the mandarin is very luxurious, warm, and clean.
I appreciate the cleanliness here, even from the way they present the space layout to the food. Significantly, the quality of the food is extremely fresh and excellent." (Cate Halley)
"I am very impressed with Lab C Kitchen's service. They have the staff wearing neat and clean uniforms. The ways that they serve and bring the food to customers are very professional and attentive. The price is surprisingly reasonable. It's affordable and not too expensive. I like the service, the food, and the space here. The space is warm, not too busy or crowded." (Grahame Whyte)
"I'm pretty curious about this restaurant because every time I pass by, I see a lot of customers. I decided to give it a try to know why Lab C is so popular. And I have been entirely conquered by them.
Since I entered, the service staff opened the door, and I was impressed by its loving atmosphere here. Everything is neat, clean, tidy.
The food is utterly fresh and delicious. I tried the spring rolls, pho, and a bowl of soup, all suggested by the staff. I had a full dinner at an average cost. Maybe that's why it attracts so many customers everyday. Next time, I will come back and enjoy other dishes." (Reven Hawkins)